Welcome to Akers Painting & Decorating Inc. Our company has well over 30 years of experience in painting interiors and exteriors for homeowners and businesses throughout the Southwest Florida area including the communities of Punta Gorda, Port Charlotte, North Port and Cape Coral.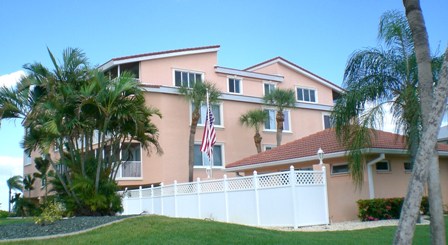 Painting and decorating projects require specialized skills, a good reason why people pay for the services of a professional contractor when it comes to painting the interior or exterior of their home. Time restraints, convenience, safety, and health are among other considerations.
Exterior Painting
Interior Painting
Pressure Cleaning
Wall Repairs
Airless Spraying
Custom Textures
Akers Painting & Decorating Inc. is a professional contracting company that prepares surfaces properly for painting. Poorly prepared surfaces affect the appearance and quality of the new paint. Properly preparing surfaces for repainting is time consuming, but yields great end results, and increases durability of the newly painted surfaces.

Akers Painting & Decorating Inc. strives to be a resource for the Southwest Florida homeowner. Painting a home is one of the biggest steps a person can make, and our professional painting contractors would like to offer valuable tips to those considering such a large undertaking.